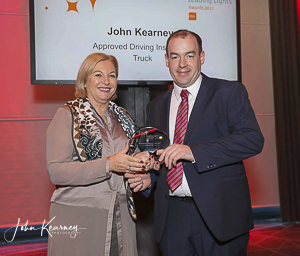 The Story so far…
My name is John Kearney, I am originally from Ardagh, Longford, Co. Longford. My Father was a Mechanic and taught me all I know about Machines/ Engines and that a "Vise Grips is not a tool!" and if you think its wrong it is!
I went to St. Joseph National School and St. Michael's Boys National School in Longford where I once got a page of Irish for talking in my mothers 3rd Class while sitting beside my friend Shane. My mother taught me all I know about being a teacher! Not the teacher she thought I was going to be. She bought me my first Rigid Lessons and a Truck mad young man just got hooked for Life!
My love of all things Mechanical came from my father who along with my Uncle Sean were proprietors of J. Kearney & Son's Motor Engineers near Edgeworthstown Co. Longford. My grandfather James Kearney started the business which was over 50 years in existence. I worked there in my early teens doing puncture repairs, Service work and helping my Dad where I could, be it sweeping the floor, cleaning the pumps, cleaning of the office and washing Cars. I then moved on to helping out in the office dealing with customers and suppliers alike. I learned all I know about the Motor Trade here.
College called and the only course I wanted to do was DT150 – Technicians Certificate in Transport Engineering. Diploma in Motor Industry Management. I then progressed on the Degree Course in Transport Engineering where I got my Bachelor of Hon(s) in Transport Technology. I met a lot of good people in my College Days and I enjoyed my Time in Bolton Street.
After 5 Years in College it was time to step out into the big bad world and realising I needed more experience in the Motor Industry I applied to all the Motor Distributors in Ireland and I got an interview with Motor Distributors Limited. I then took my seat in the Distribution Department in Motor Distributors on the 5th July 2014 under the watchful of Joan Murphy. A great teacher of how to do things but get things done diplomatically!
I then moved to the Volkswagen Commercial Vehicle Sales Department on the 15th of December 2015 where I taught all things vans by Mr Paul Burke and his excellent team. I was the fourth member of a 3 team member outfit and I really enjoyed my time there. Later in 2008 when Volkswagen in German bought out the Distributions rights to Volkswagen Products in Ireland so that say my final move in the Motor Industry to the newly equipped Liffey Valley Operations. Some years later Alan Bateson took the helm which he still holds today. I have to say I learned how to do business while I was there. I learned how to do business in the Corporate world. I enjoyed excellent support from the Volkswagen Nutzfahrzeuge team in Hanover. It was in Volkswagen Commercials I learned how to present both myself and a product/ Service.
Whilst in Volkswagen Commercial Vehicles I decided that I should enhance my skills and get my Commercial Vehicle Drivers licence and I must admit I got addicted to getting licenses for a few years. First the Car, Rigid and Artic and I got my Bus Licence too, even doing the Driving Test for it on the same day with my friend and Software Wizard Mr Kieran Lane who also taught me a bit of about Driving Steam Engines on the Narrow Gauge Railway in Dromod Co. Leitrim.
When I passed my Artic Licence with Hynesquinn Driving School in Athlone, I was given a Career changing opportunity when I tried out for some part time work instructing on Saturdays. Little did I realise that I my first lesson I would give was in a Volvo FL7 Artic! From then on I was hooked into Driving Instruction which I still enjoy to this day!
In September 2014 I was appointed Manager of Hynesquinn Driving School. I used my many years of Commercial experience to enhance the already thriving business that the Managing Director Noel Quinn had established. I got stuck into every aspect of the business including Accounts, Vehicle Maintenance (both hands on and liaising with the maintenance contractors), Driving Instruction, Marketing and Human Resource functions.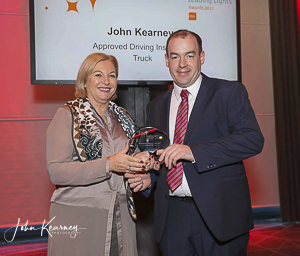 In December 2017, I had one of the proud moments of my life when I was awarded Road Safety Authority Leading Light Award for best Truck Instructor in Ireland for 2017. An accolade I am immensely proud of! I was taught by the best team of Instructors in the Country, Hynesquinn Driving School.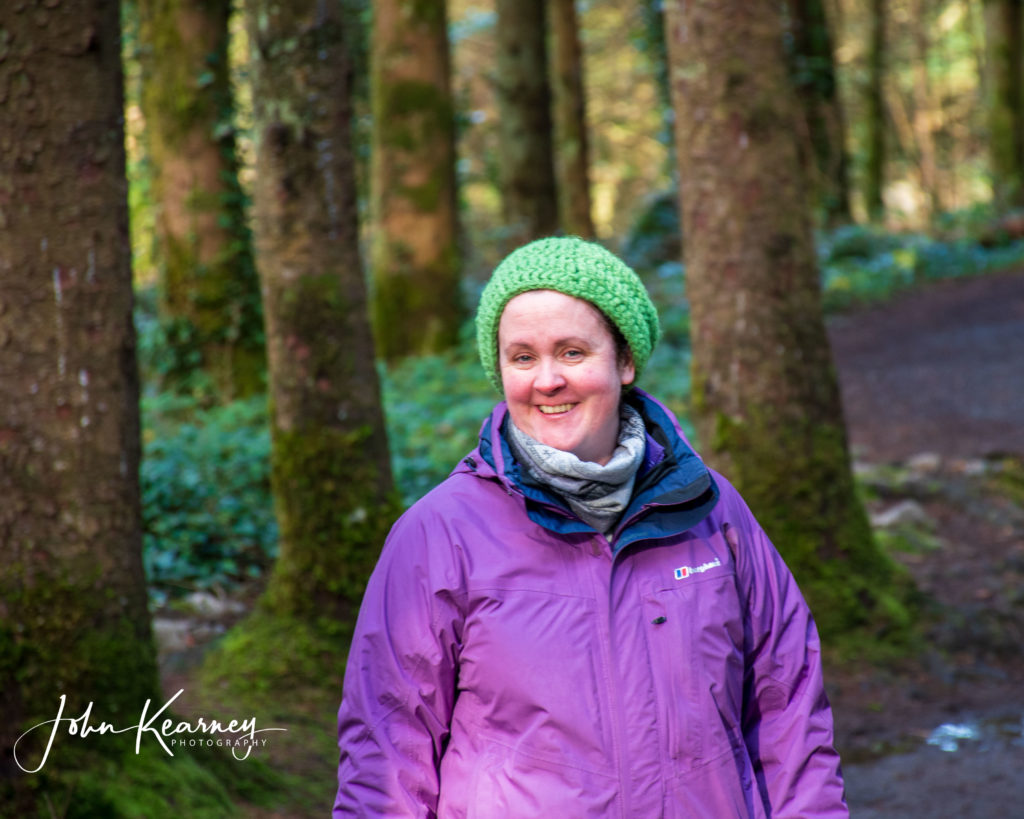 June 28, 2018 I married my best friend! Annmarie. I am so very proud to share my life's Journey with this beautiful human being!
Currently working away as the Manger of Hynesquinn Driving School. The rest of the story is to be written yet!